Have you recently locked yourself out of your Android smartphone? Or recently purchased a second-hand Android device and found the device is still password, pattern, PIN or fingerprint locked?
Whilst the panic of being locked out of your Android smartphone can lead you to wonder if all of your contents are lost forever, it can cause greater financial worry – as you may have lost access to a phone you are paying for on a monthly network contract, or a recent handset purchase may seem like money thrown down the drain.
In the early Android days, this worry would be justified. A screen-locked Android phone would mean no more access to your precious photos, messages, contacts and app data. Worse, that costly network contract or upfront purchase for a PAYG device would have been money well and truly wasted.
Thankfully, in today's market there are a number of self-help software solutions that can be downloaded for free, and can restore access to your Android phone in just a few clicks.
One particular solution is the widely popular Android PC Suite Tenorshare – 4uKey.
In this article we'll show you how to use the aforementioned programme in a step by step guide. Firstly though, let's introduce you to the software.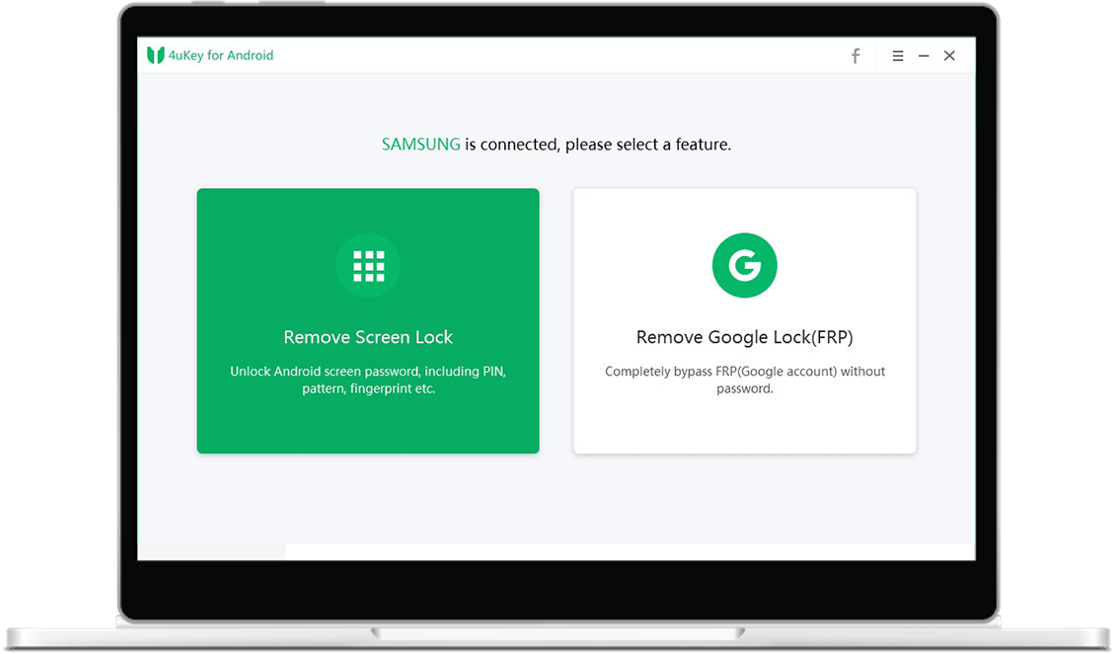 Features of Tenorshare 4uKey (Screen Unlock)
Completely Remove FRP Lock
Is your Samsung device stuck in Google account verification? How to remove Samsung account without password? Tenorshare 4uKey for Android will solve these problems in just a few clicks once your device is connected to your PC and the software.
Remove Any Android Screen Locks in Minutes
Tenorshare 4uKey is capable of removing all formats of screen lock on your Android device. One can easily process the unlocking features without professional or technical knowledge. Although easy and quick to operate, this software is unable to remove lock screens without data loss, so please be aware of this limitation.
Auto System Detection before Unlocking Android
For each Android device that is password locked, it will prepare corresponding test profiles to detect whether your device is ready to perform the next operation, making it less likely to brick your device once the Android lock screen remover is processed – a unique and useful feature of the software versus market alternatives.
OK, that's the software. Let's show you step by step how it works:
Step 1. Connect Your Android Device
Launch the program, choose feature "Remove Screen Lock" and connect your device to the computer with a USB cable. The program will install the driver for your device when you run it.
Step 2. Comfirm and Start to Remove Lock Screen
The program will prompt you when your Android device is connected successfully. Then click the "Start" button to bypass the forgotten lock screen passcode.
Step 3. Remove Lock Screen Successfully
Once you have confirmed that "Removing the lock screen password will erase all data on the device", Tenorshare 4uKey for Android will start to remove lock screen automatically.
And there we have it, access restored to your Android smartphone in just a couple of clicks. You can download the software using the link below: