Welcome to
Android PC Suite
AndroidPCSuite.com has been the #1 place to find and download Android manager software since 2012. Whether you are a business or individual, our range of software covers all of your Android device needs. From data recovery, data backup, transferring between phones and much, much more.

Download All Android PC Suites in One
Rather than downloading the above software applications individually, you can download The Full Toolkit, which is a bundled software package offering all of the above features in one. By downloading The Full Toolkit, you'll also save yourself time and money as it comes and at a significant discount. Get all of the above Android PC Suites in one hit by clicking the button below.
Choose an Android PC Suite based on your need
I would like to my Android device
What's an Android PC Suite?
An Android PC suite is a PC or MAC based application especially designed for managing and transferring data between your Android smartphone and PC. It is used to backup and transfer photos, videos, texts, apps and much more. It is even used to bypass lock screens and recover data on damaged devices.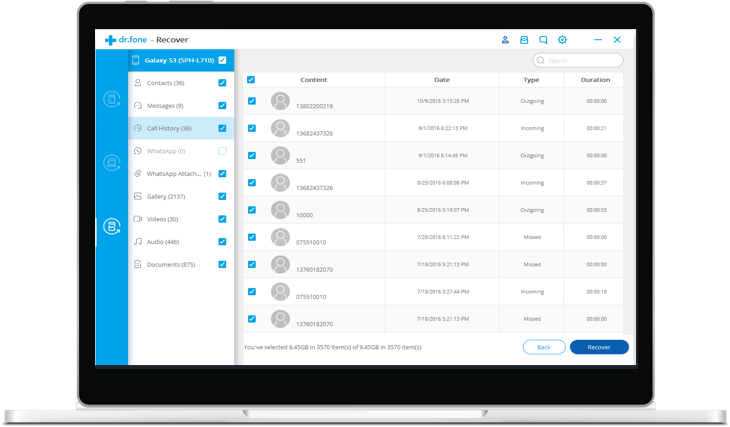 Android PC Suite software has become widely available due to the billions of Android phone users globally. One of the major challenges, whether it be for individual or business use, is ensuring content is transferable or recoverable between phones.
Best Android PC Suites in 2020 (Round-up)
Software has been developed to help users retain data that is stored on Android devices. Android PC Suite software is the solution that helps users to recover and transfer important photos, contacts and other information from old smartphones and transfer them to new devices. Prior to Android PC Suite software, users would either have to manually import information or simply accept that data on old phones will be lost or only accessible by keeping old phones available.
Android PC Suite software allows users to transfer and manage Android data in simple one-click processes, and even works for devices that are broken or password locked.
Search our website for a software solution that best meets your need, we've a PC suite for all circumstances and have helped millions of users since 2012 to transfer, recover and manage their important information be it on an old, new or existing Android device.
Latest Android News & Tips
Keep up to date with Android news and tips, plus Android PC Suite updates.

Hello